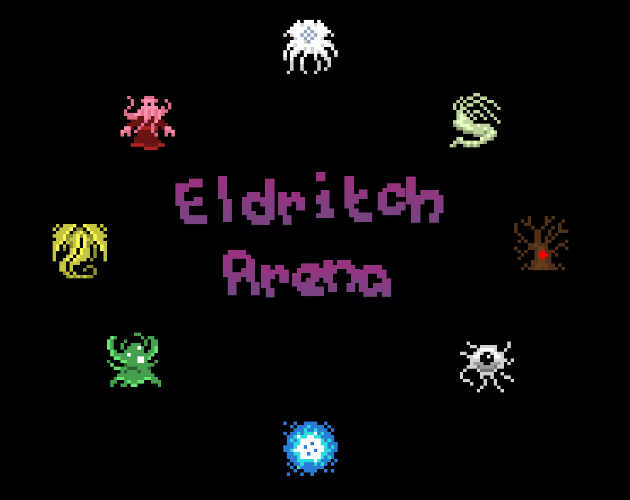 Eldritch Arena
This update changes the game!

Shop slots can now be locked
Elder Being shopping behavior updated accordingly
Menus improved
Minor fixes
Adding locks to the shop required me to rewrite the shop and the elder being shopping behavior. I did a lot of testing, but I still expect there will be a couple of bugs. So please let me know if you find any!
Also the new mechanic changes the balance of the game quite a bit. Let me know if something feels off!

Files
Eldritch Arena v0.19.zip
19 MB
Apr 17, 2020